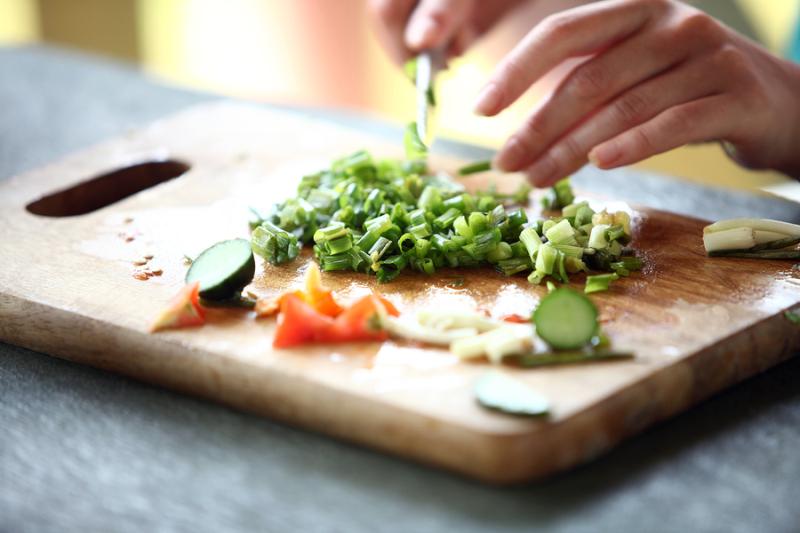 5 Best BBQ Recipes
by Alannah Monks |
We're not used to this weather here in the Emerald Isle. Our summers mostly consist of a couple of decent 20 degree days, broken up by intermittent rain showers and the odd storm. That doesn't mean we aren't prepared when the sun finally breaks through that thick blanket of cloud! If there's one thing we can all agree on, it's that we appreciate what we can get and make the very most of it. That's why the Irish BBQ is a time honored and trusted tradition. We might only have three in the space of an entire summer, and we might also cook everything in the oven first and throw it on the BBQ for a minute because mammy is afraid the chicken might be under cooked, but we love our Irish version of the Aussie dinner staple. But there's room for improvement! Here are a few BBQ recipe ideas to help you up for outdoor living game this summer
1. Bloody Mary BBQ Glaze
Foodie blog Created by Diane posted about this BBQ glaze a couple of years back, having tried it once it will be the only glaze you'll ever need! Chop it up with some pulled pork, slather it on ribs or burgers, or even on a whole chicken. This sweet and savory (and alcoholic!) sauce will satisfy all your saucy needs this summer.
INGREDIENTS
2 cups crushed tomatoes
2 oz vodka
1½ teaspoon worcestershire sauce
1 teaspoon fresh lemon juice
¼ teaspoon Tabasco
¼ teaspoon black pepper
1 teaspoon dry mustard
¼ cup brown sugar
2 oz apple cider (1/4 cup)
1 teaspoon horseradish
½ teaspoon onion powder
¼ teaspoon celery salt
1 tablespoon corn starch
½ teaspoon cayenne pepper
¼ teaspoon salt
2 teaspoons molasses
INSTRUCTIONS
Heat all ingredients in saucepan on medium until it comes to a simmer (low boil) turn on low and cook for 10 minutes.
Slather on your favorite grilling and BBQ food
2. New Orleans BBQ Shrimp
Jennifer Segal over at Once Upon a Chef created this Gumbo inspired dish for those hot Naw'lins nights, but fish lovers across the pond will love it all the same. Replace the butter with a low cal cooking spray and even slimmers can enjoy this spicy prawn dish!
1 teaspoon

 

paprika

1 teaspoon

 

ancho chili powder

1 teaspoon

 

ground cumin

1 teaspoon

 

sugar

3/4 teaspoon

 

salt

2 pounds

 

extra large or jumbo shrimp, peeled and deveined
5 tablespoons

 

unsalted butter

3

 

large cloves garlic, minced

2 tablespoons

 

Worcestershire sauce

1 tablespoon

 

fresh lemon juice

2 tablespoons

 

water

3 

scallions, white and green parts, thinly sliced
Instructions
Mix the paprika, ancho chili powder, cumin, sugar and salt together in a large bowl. Add the shrimp to the spices and toss to coat evenly. Set aside.
Melt the butter over medium heat in a 12-inch skillet. Add the garlic and cook, stirring with a wooden spoon, for one minute. Do not brown. Add the shrimp and continue cooking over medium heat, stirring frequently, until the shrimp are almost cooked but still opaque in spots, 3-4 minutes. Add the Worcestershire sauce, lemon juice and water and cook until shrimp are done, 1-2 minutes more. Scatter scallions over top and serve
3. Peri Peri Chicken Burgers
Ok ok, so this is a Nandos fakeaway BUT who doesn't love a bit of Nandos?! And a healthier version you can enjoy in your own back garden while basking in this beautiful summer? Sign me up please! Easy Peasy Foodie has everything you need to bring a bit of Portuguese flavour to your BBQ this summer.
Ingredients
2

 

tablespoons

 

olive oil

2

 

teaspoons

 

chilli flakes

 

(or to taste)

4

 

cloves

 

garlic

 

crushed or grated

Juice of 2 limes

2

 

teaspoons

 

smoked paprika

2

 

teaspoons

 

oregano

½

 

teaspoon

 

salt

 

(or to taste)

Black pepper to taste

4

 

large boneless, skinless chicken thighs
To Serve (suggestions):
4

 

large burger buns, split in two and toasted

Lettuce, sliced tomato and sliced onion

Roasted/barbecued corn on the cob

 

(10-15 mins on BBQ/in hot oven)

Or whatever you fancy!
Method
Mix together all of the Peri Peri Chicken ingredients (apart from the actual chicken!) in a large bowl. Place the chicken in the bowl, turning to coat each piece of chicken with marinade. (You can do this in a ziplock bag if you don't like getting your hands messy!)

Marinate the chicken for 2 hours in the fridge or up to 24 hours if you have the time. Alternatively, just continue with the recipe.

Heat your griddle/frying pan for 2 minutes over a high heat (or prepare your BBQ the usual way). Place the chicken in the pan/on the BBQ and cook for 4-6 minutes on each side (depending on thickness – you can check if your chicken is done by cutting into the thickest one – if it's not raw and pink, you are good to go!).

Serve with all your favourite extras!
4. Mexican Street Corn
As a side to your BBQ feast, why not try this Mexican Street Corn developed by Stacy at Posh in Progress. One bite and you'll wonder how you ever had corn any other way! Cotija Cheese can be tricky to find here in Ireland but you can substitute for Feta cheese or if you're looking for a flavor extravaganza then chop some fried halloumi and sprinkle on top.
INGREDIENTS
1/4 cup mayonnaise
1/4 cup sour cream
1/2 cup crumbled cotija cheese
1/2 teaspoon ancho chili powder
1 medium garlic clove, finely minced
1/4 cup finely chopped cilantro
4 ears shucked corn
1 lime, cut into wedges
DIRECTIONS
Prepare your gas or charcoal grill. While preheating, combine mayonnaise, sour cream, cheese, chili powder, garlic and cilantro in a large bowl. Stir until mixed; set aside.
When grill is hot, place corn directly on the hot side of the grill to cook, rotating occasionally, until cooked through and charred in spots on all sides, about 8 minutes.
Transfer corn to bowl with cheese mixture and use a large spoon to evenly coat the corn on all sides. Sprinkle with extra cheese and chili powder. Serve immediately
5. Bacon Smashed BBQ Burgers
What's a BBQ without a burger? Just a bunch of people eating outside. Add that bunned little friend and you've got yourself a barbeque! And there's nothing wrong with a traditional burger, so how can you improve on a perfect system? Add bacon of course! And Chattavore has the perfect recipe for that.
Ingredients
1 pound 80/20 ground beef, divided into 8 portions (I use a kitchen scale to weigh out 2 ounce portions)
salt and pepper
2 tablespoons unsalted butter
4 potato rolls (I get the smaller ones, not the big Mamma Jammas with sesame seeds on top)
1/2 cup BBQ sauce (store-bought or use my recipe below)
4 slices American cheese (I like the kind that isn't wrapped in plastic, like Land O'Lakes)
4 slices bacon
caramelized onions
For the BBQ sauce
1/2 cup ketchup
2 tablespoons brown sugar
1 tablespoon Dijon mustard
1 teaspoon liquid smoke
1/2 teaspoon garlic powder
1/2 teaspoon onion powder
1/4 teaspoon cayenne pepper (optional)
salt and pepper, to taste
Instructions
If you are making your own BBQ sauce, whisk the ingredients together in a small bowl. Cover and refrigerate until ready to use.
Roll the ground beef into balls and salt and pepper both sides of each ball.
Place a 10-12 inch cast iron skillet over medium heat and melt one tablespoon of butter. Brown the cut sides of two of the potato rolls. Remove to a place and repeat with the remaining butter and potato rolls.
Place each potato roll on a plate and spread both cut sides with BBQ sauce.
Increase the heat on the skillet to medium-high. Place 4 of the balls of ground beef in the hot skillet and smash with a flat spatula or even a clean trowel, using another spatula to increase the pressure, until the patties are as thin as you can get them. Cook for 1-2 minutes, until browned and slightly crispy. Flip the burgers and cook for another minute or two.
Top two of the burger patties with cheese and place the other patties on top. Allow the cheese to melt and remove to two of the prepped buns. Repeat the cooking process with the remaining ground beef.
Top the burgers with bacon and caramelized onions and serve immediately.
---