Tierney Kitchens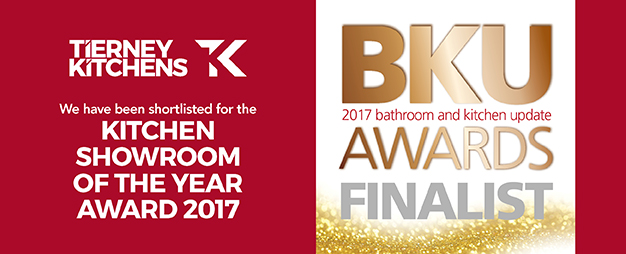 Since starting the business in 1995 we have installed several thousand fitted kitchens and bedrooms and are still totally focused when it comes to giving our customers the best possible personal service and real value for money.
We have opened our new 30,000 square ft showroom in Balbriggan and show over 45 kitchens and wardrobes which we can supply and fit.
TIERNEY KITCHENS designs and remodels for homes in Dublin and surrounding counties. Kitchens are designed by our innovative staff and installed by our gifted crews. Add definition and character to your kitchen by selecting custom built cabinetry by TIERNEY KITCHENS.
We set out with a clear vision to create nothing but the very best kitchens, exquisitely designed and custom built around the unique needs of our customers. With a TIERNEY KITCHEN, you are giving yourself the safe feeling of knowing you have made the right choice.