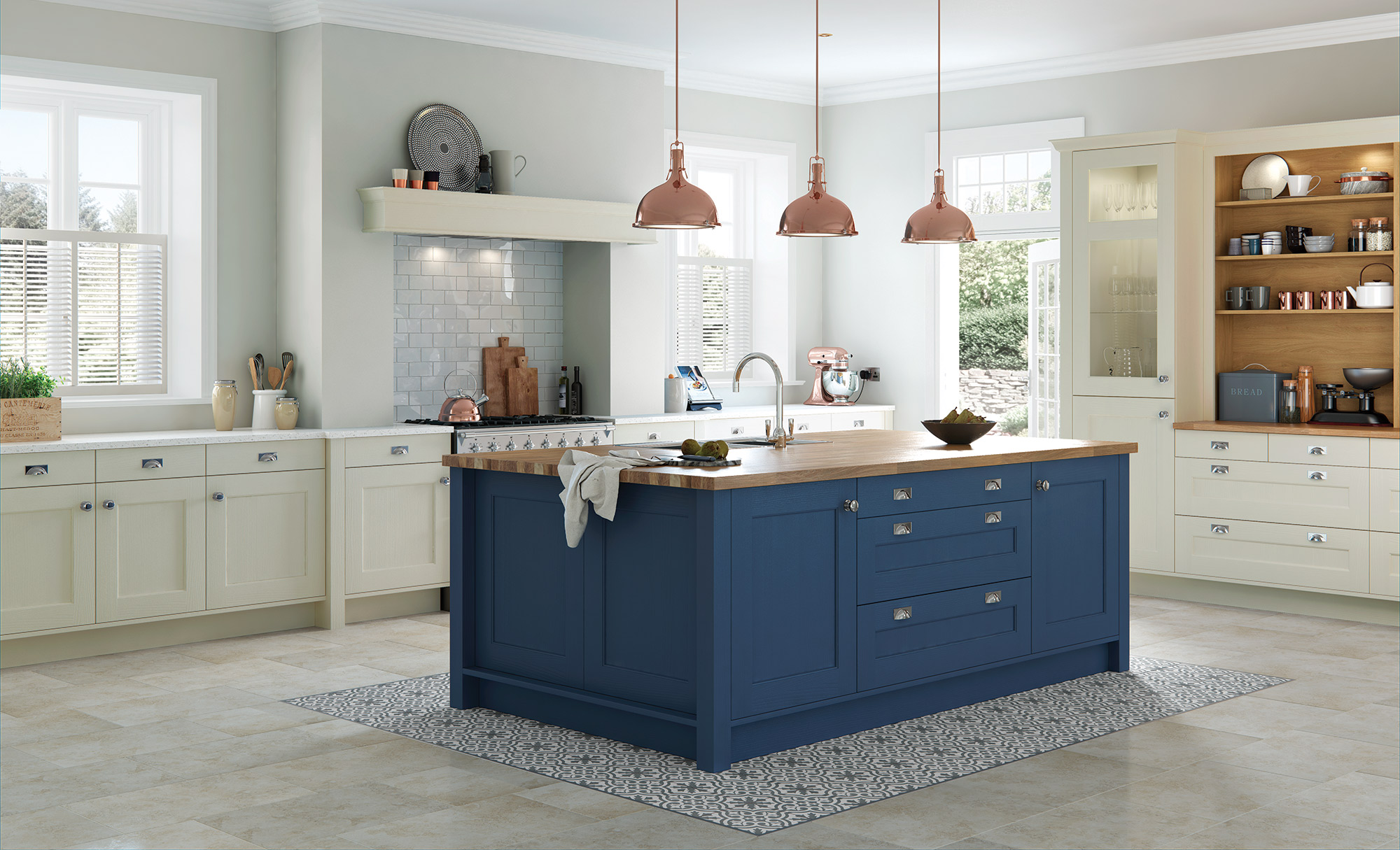 Colour is HOT for 2018
by Diarmuid |
Personalisation will be big this year. We saw towards the end of last year the emergence of more bold colours and textures in kitchen doors and this will continue.
The mix of striking solid colours and wood grain will prove popular. Consumers are increasingly looking for more variety and being braver with their style and colour choice. The use of colour in the kitchen is extremely important and should reflect home owner's personalities.
For those keen to create some individuality, yet not quite brave enough for the dramatic contrast of bold colours, then pastels are ideal partners for the popular grey palettes and wood finishes.
Blue is the colour of the moment when it comes to kitchens. The biggest colour trend this year is the desire to have a blue kitchen. The hue can be used in a variety of styles, ranging from cool modern to bright retro, and in nearly endless numbers of shades.  What better way to experiment with blue  than in your kitchen!
Stunning for people who want to make a real style statement in their home.
---