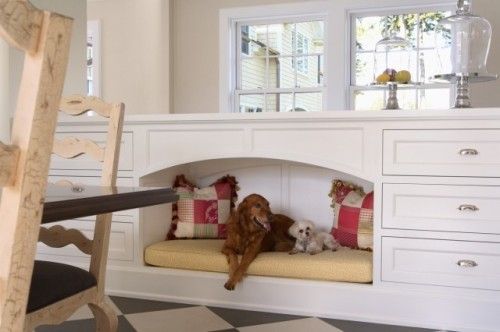 Island Storage Options
by Diarmuid |
There are so many amazing ideas out there for kitchen islands so I want to explore some of these in more detail so that when it comes to designing your island you will be equipped with as much knowledge as possible to create the island of your dreams.  We will take a look at storage ideas in particular and the many different options you can think about for your island.
Bookshelves:
Repurposing bookshelves in your island is a great way to keep your favorite cookbooks close to hand.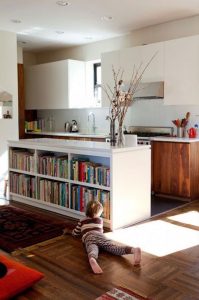 Open Space:
Create a lighter look in your kitchen with an open island.  This would work great in a smaller space.  While still having ample prep space, open shelves can be used to wrangle dishes, produce or cooking supplies to contain clutter while drawers are ideal for storing utensils.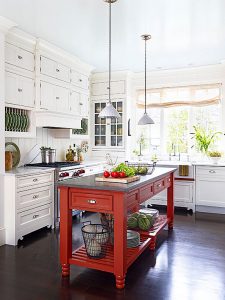 Wine Rack Storage:
Organize your wine with this clever island design for bottles.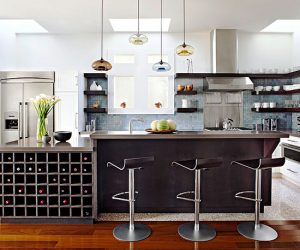 Conceal:
A cabinet that's positioned deeper into an island is out of the way but still close to hand.  You can store infrequently used dishes here.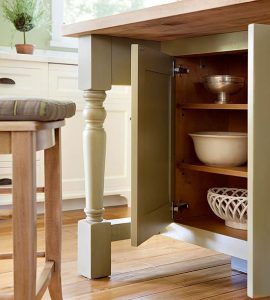 Drawers:
Deep wide drawers work well for storing everything from dishes, pots and pans to linens.
Columns:
Column style corners are more than just decorative.  You can have secret hideaways for cookbooks or other items. You can also incorporate shelving into curved end units.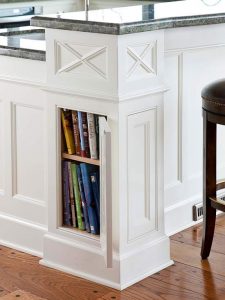 Hidden Away:
Use your island to hide your microwave with this clever sliding door feature.  Build in your bins and even add a warming drawer.  Add shelving on one end to display and store dishes.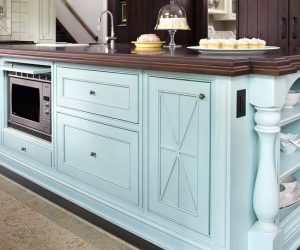 Vegetable Storage:
Give your veggies what they need by storing them out of the way in a pull out wire basket.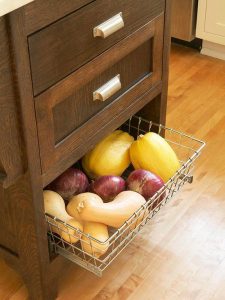 Pullout:
Utilize pullout shelves and cabinets.  They work well for storing smaller items like jars and spices or bottles of vinegars and oils.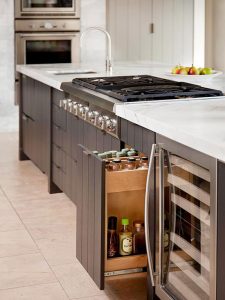 Electronics:
Include electrical outlets within your island to provide functional storage for phones and ipads etc.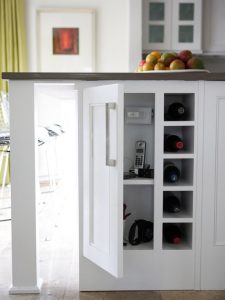 Wine Cooler:
Why not splash out a treat yourself to a wine cooler for your island.  If you have the space and are not trying to create extra storage space for plates etc this is a really nice addition to your island unit.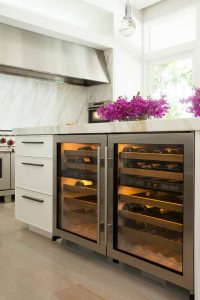 A Place for pets:
Instead of placing pet food bowls along a wall where they can be tripped over and spilled, why not integrate them into the kitchen island? This provides a cute space for our 4 legged family members and also keeps the mess out of the way.  If you have space you can also incorporate your pets bed here.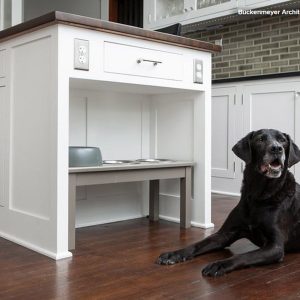 Here at Tierney kitchens our team of designers can explore the many ideas for kitchen islands and work with you to create the island of your dreams.
Don't be afraid the Dream BIG!
---