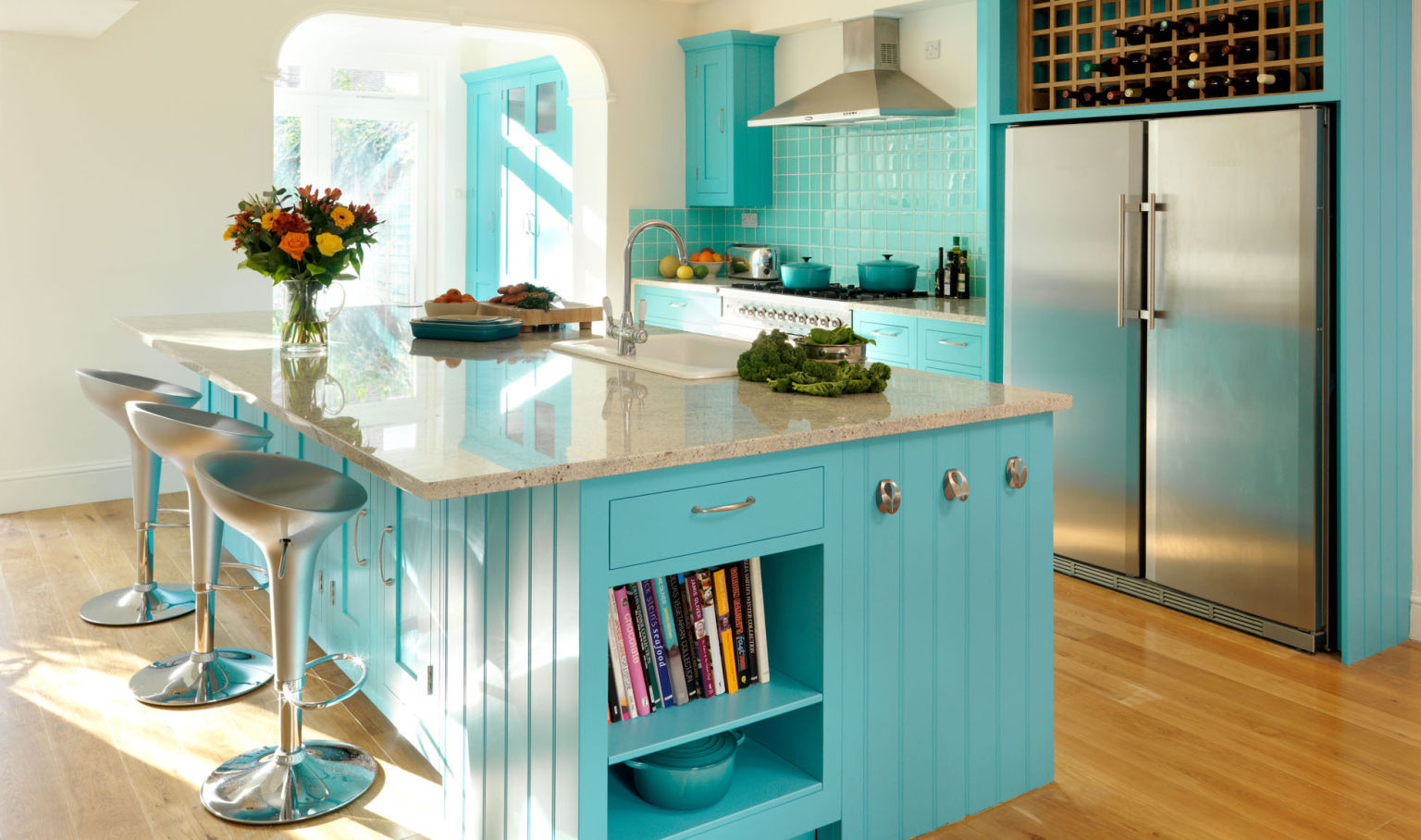 Kitchen Islands
by Diarmuid |
A kitchen island can take on many forms, but it has at its core the concept of a central location in the home where people come together, gather to dine or to spend time in conversation.  In short it is the social hub of the home.  When you have an island in your kitchen that is right for you and your lifestyle you will wonder how you ever functioned without it.
A well planned island can help you to be more organised and efficient.  It can be as simple as a small rectangle counter to extend your work space or it can be so big that it is the biggest thing in your kitchen.  It can be outfitted with a sink or a hob where you can work while chatting with your family.
Invest in an island with seating and your children will have memories of watching you chopping veggies and preparing their lunch boxes.  There are such a large variety of islands available but just remember to design your island for your needs and desires and for what works best for you and your family.
Lets take a look at some ideas that will hopefully inspire you to create the island of your dreams:
L Shaped Island – Great for the Entertainer
This type of island can ebb and flow with the shape of your kitchen or fill in a blank space with storage and prep space.  They tend to be large with generous storage.  Their sprawling design ensures that work space isn't crowded.  You wont have an issue finding room for bar style seating at the island.  L Shaped can bring interest and intrigue if you aren't a fan of clean lines.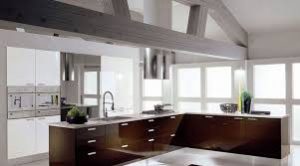 U Shaped – A Chefs Dream
This type of island offers 3 walls of cabinetry and appliances.  Both highly functional and uber spacious, U shaped islands are perhaps the largest and most accommodating.  You get extra storage space, extra prep space and lots of seating room.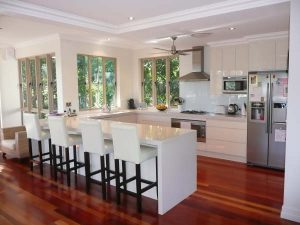 Galley – Form meets Function
With fewer frills and straight forward design galley islands are built to be workhorses.  They can be a great fit for any type of kitchen layout, assuming that there's enough space for one.  Galley islands ensure that your space has flow and remains efficient with their streamlined design.  Appliances and stored items are always accessible.  The design also favors bar style seating.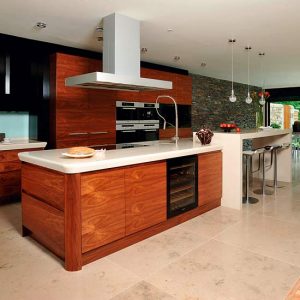 Circular – Running in circles
If you're looking to add personality to your kitchen layout, a circular island may be for you.  The design can go full circle or feature half moon.  They're a go-to option if you don't want a run- of- the -mill island design.  Like L Shaped islands, they are packed with prep space.  Circular designs can incorporate expansive seating areas that leave enough room for four- plus guests to comfortably eat and socialize.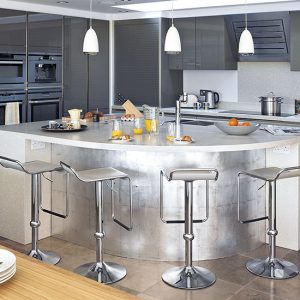 Rolling – Casting new light
No room for a built in island? No problem.  Rolling islands are a great alternative.  You can move them around as you need and tuck them neatly aside when you are finished.  They are extremely versatile and a godsend for smaller kitchens giving that much needed extra prep space.  They are also extremely affordable compared with cabinetry.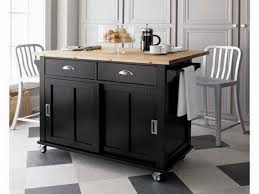 Bar Style – Pull up a stool
This style offers a two-tiered island effect.  Raised counter tops for a breakfast bar is very functional.  It also helps to hide clutter and mess that may be on the counter top or in and around the sink.  It makes for a nice place to eat, drink and socialize.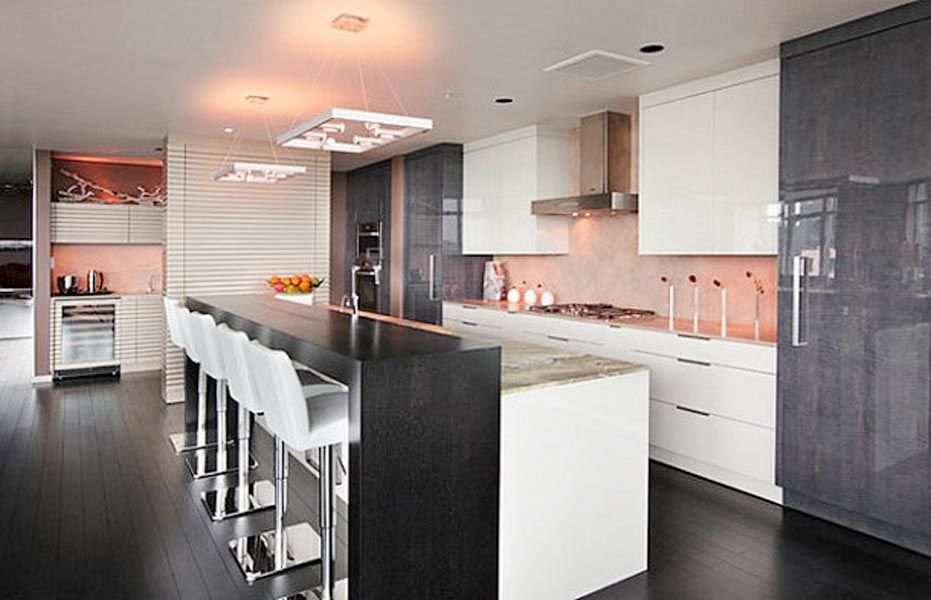 Dream up your perfect island:
Of all the kitchen designs that will present themselves to you the most important thing is to be true to you.  Let your kitchen reflect your true self and then you will make the right choices for you and your family.  Create an island that will draw your family and friends together.  Eat and laugh together!
Enjoy the design process and remember any difficulties along the way are only a stepping stone to something better.
May you enjoy every design step you take and may you love living with your island design happily ever after!
---