Kitchen Tour: Meals in Minutes by Donal Skehan
by Alannah Monks |
One of the most exciting projects I had the pleasure of curating this year was the set for celebrity chef Donal Skehan's new television show, Meals in Minutes. The brief was simple; use the industrial space available to it's fullest potential while also creating a space that was homely, eclectic, earth inspired, and functional. We created a space that showcased natural textures and fibres, earth inspired colour tones, and industrial finishes to imitate a loft like home.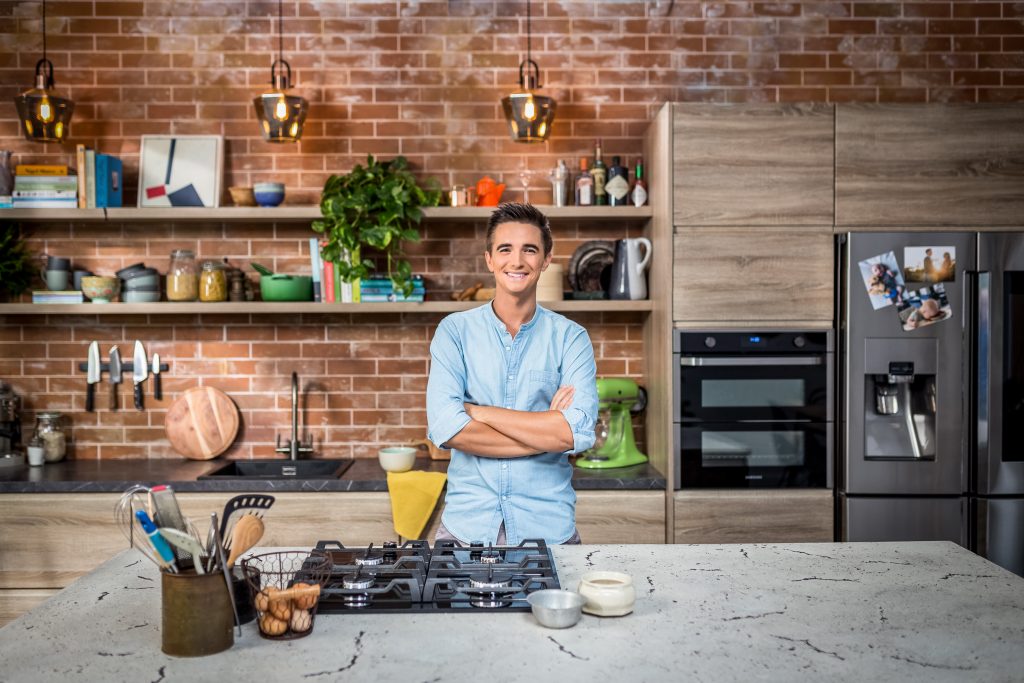 The kitchen itself takes centre stage in the show, second only to it's star Donal. We wanted to create a modern and functional space, I envisioned raw oak finishes teamed with mottled concrete counters to mirror the polished concrete flooring available to us in the warehouse. I immediately turned to Tierney Kitchens, having worked with them on previous projects and always been impressed with the results. Together TK designer Joanne Powderly and I trawled through samples, meticulously measured, and formulated the dream kitchen; a limed oak handless door, open shelving, with dark inset sink and matching laminate counter. For the island we worked tirelessly to build the perfect workspace for Donal, and topped it off with an amazing polished concrete counter made bespoke by the fantastic Concrete Design Studios based in Ashbourne, Co Meath.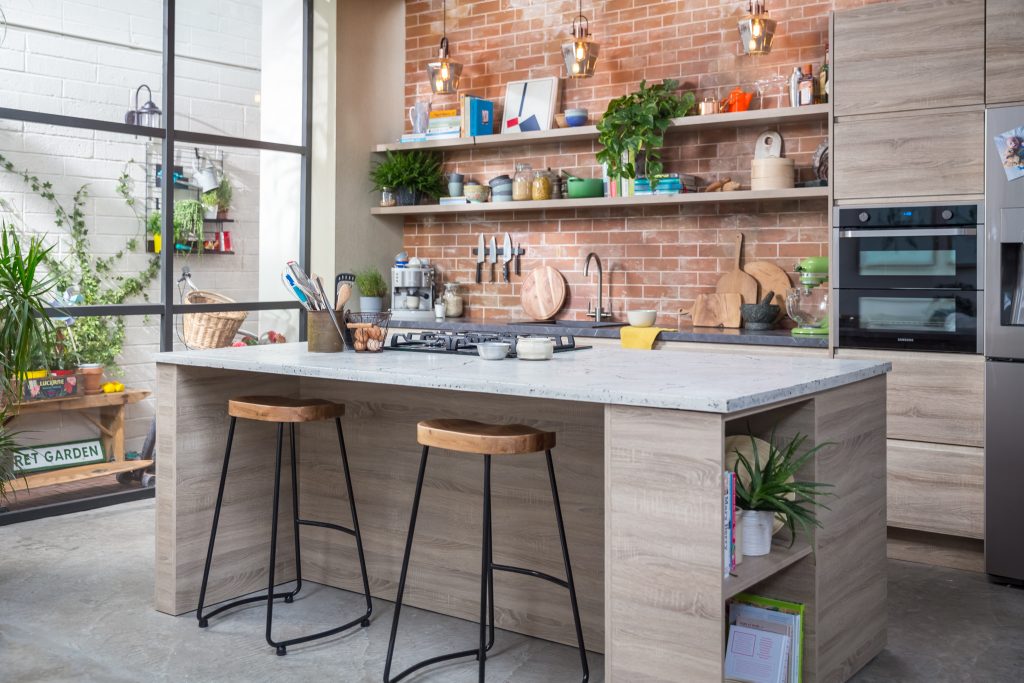 To accentuate the direction of the grain in the doors, we chose to fit out the kitchen with two stack drawers, keeping clean lines central to this kitchen's aesthetic. This is also mimicked in the fantastic 3 metre wide open shelving running across the faux brick backsplash of the set.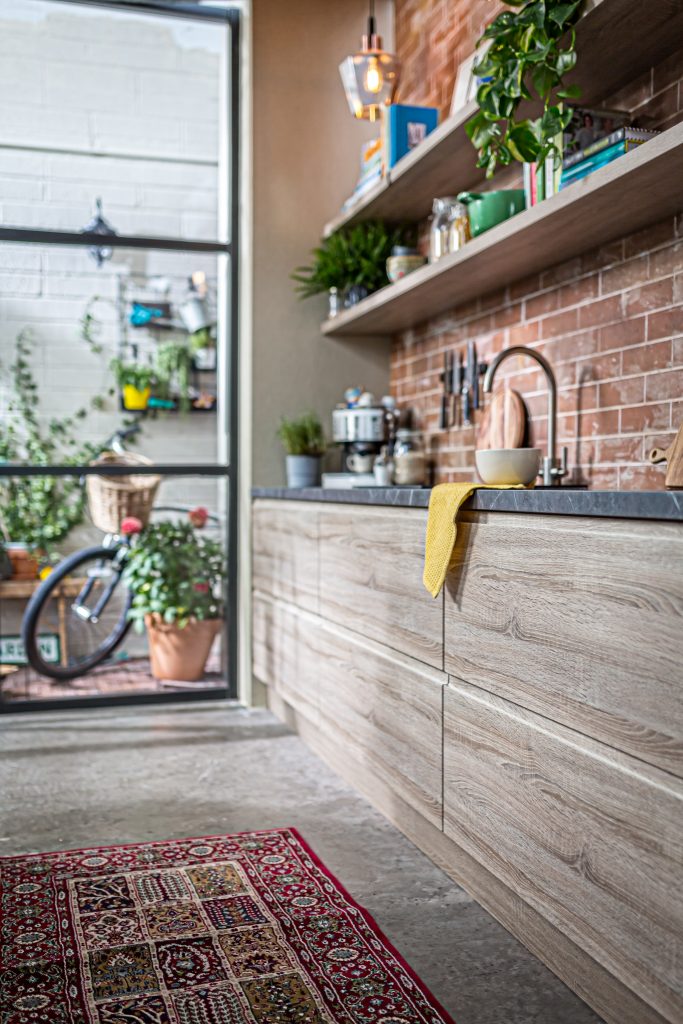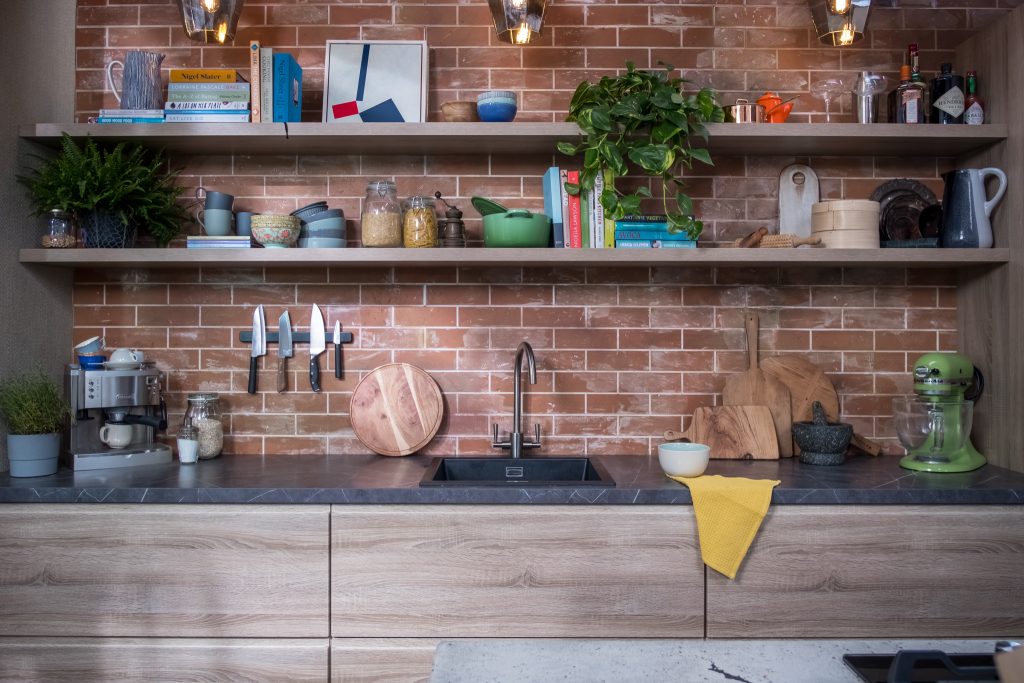 The kitchen is styled with a mixutre of props and pieces from Donal's own home in order to make the set feel authentic. The natural materials and warm colour palette help contribute to this warm and homely aesthetic. Similarly our faux courtyard and crittal windows throw the light across the kitchen beautifully, giving the set movement and a genuine impression of being a working, living kitchen.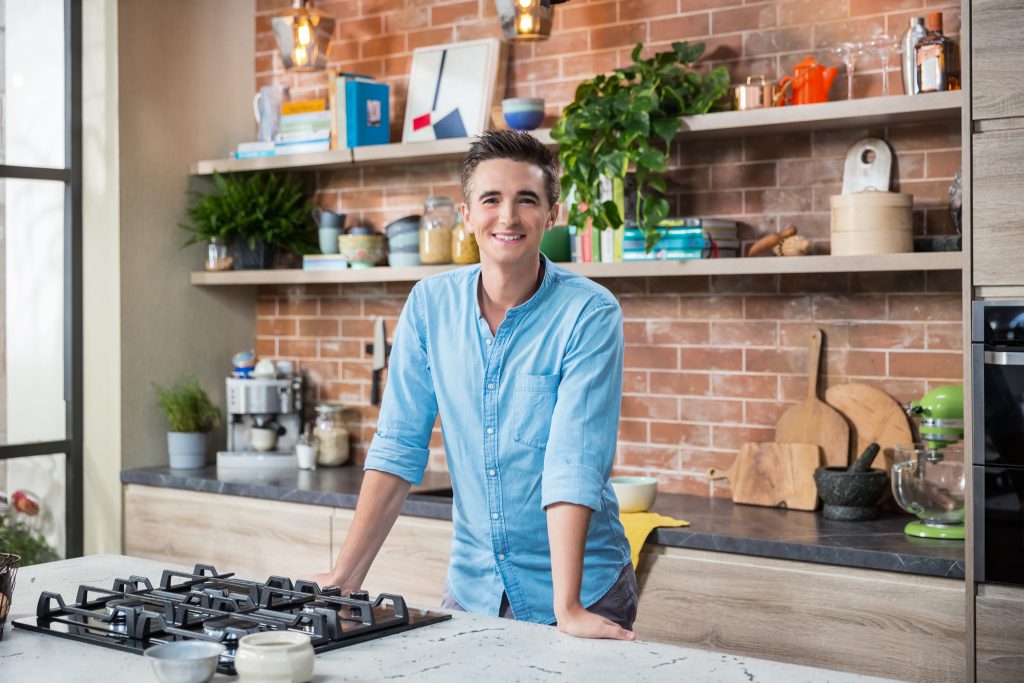 Alannah Monks is an interior designer and founder of The Abode Stylist (www.theabodestylist.com). She is based in Dublin.
Meals in Minutes airs on RTÉ One on 10/10/2018.
---